Creating a Workplace Female Employees Can Freely Return to after Childbirth
Each year the number of employees taking childcare leave increases just as the number of working women in Japan continues to rise.
As indicated by the graph, we maintain a 100% return rate for employees who have given birth and taken childcare leave. Building on this, we strive to create a workplace where all employees can continue to work comfortably shall they choose to do so.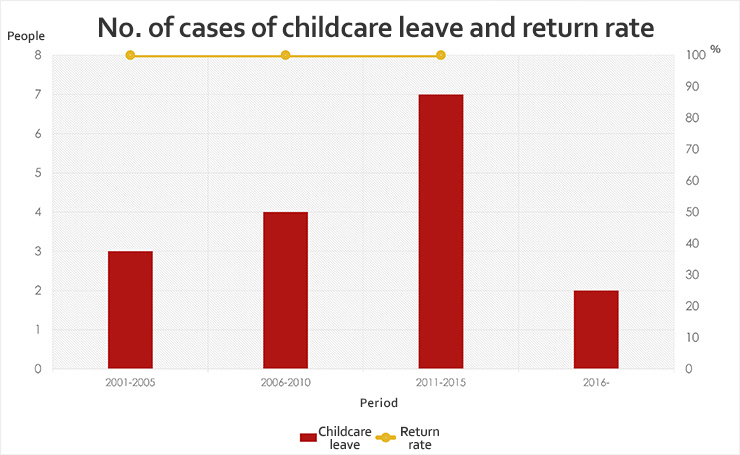 Continuing as a Vibrant Workplace
We believe that for employees to work freely and help create vibrant workplace it is essential that they be healthy in both body and mind. To achieve this, our company has developed and supports a variety of activities.
01Club Management Committee Projects
Each of our offices implements a project once a year for employees and their families to participate in. Every year numerous participants join these events, deepening interpersonal communication and exchange in the process.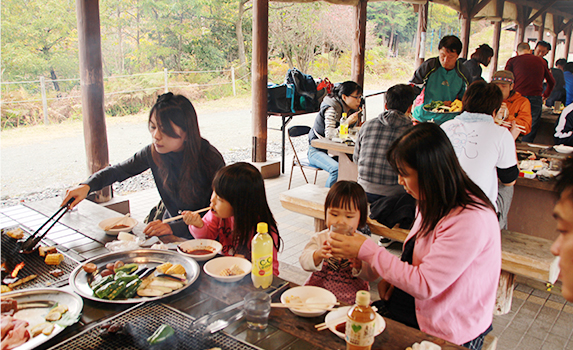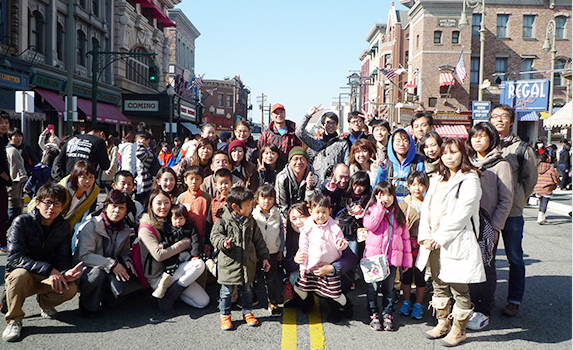 02Assistance for Club Activities
Whether for skiing, fishing, or gardening, we offer assistance to each of our clubs and help create spaces where employees can communicate and refresh both body and mind.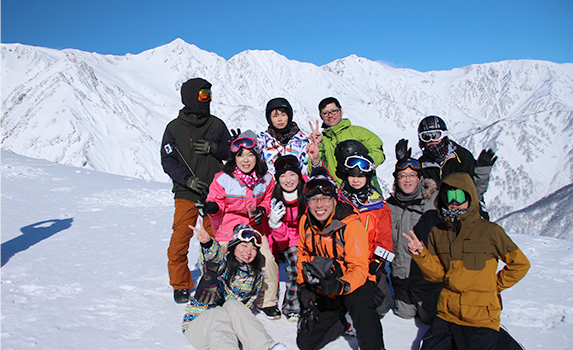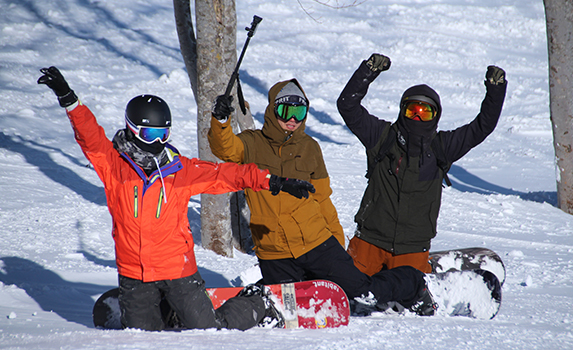 03Company Trips.
Every few years we take a company trip. In 2015, we arranged for visits to Singapore, Hokkaido, and Okinawa that many employees joined during their spare time from work.