Thank you for coming at the 32nd IFSCC
2022.10.13
We presented our development at 32nd IFSCC Congress held in London on September 19-22, 2022. Thank you very much for listening to our presentation.
We felt very much that customers concern a lot for environment. It would be very appreciated if our development focusing on SDGs will help your cosmetics development.
If you have any questions or require samples, please feel free to contact us.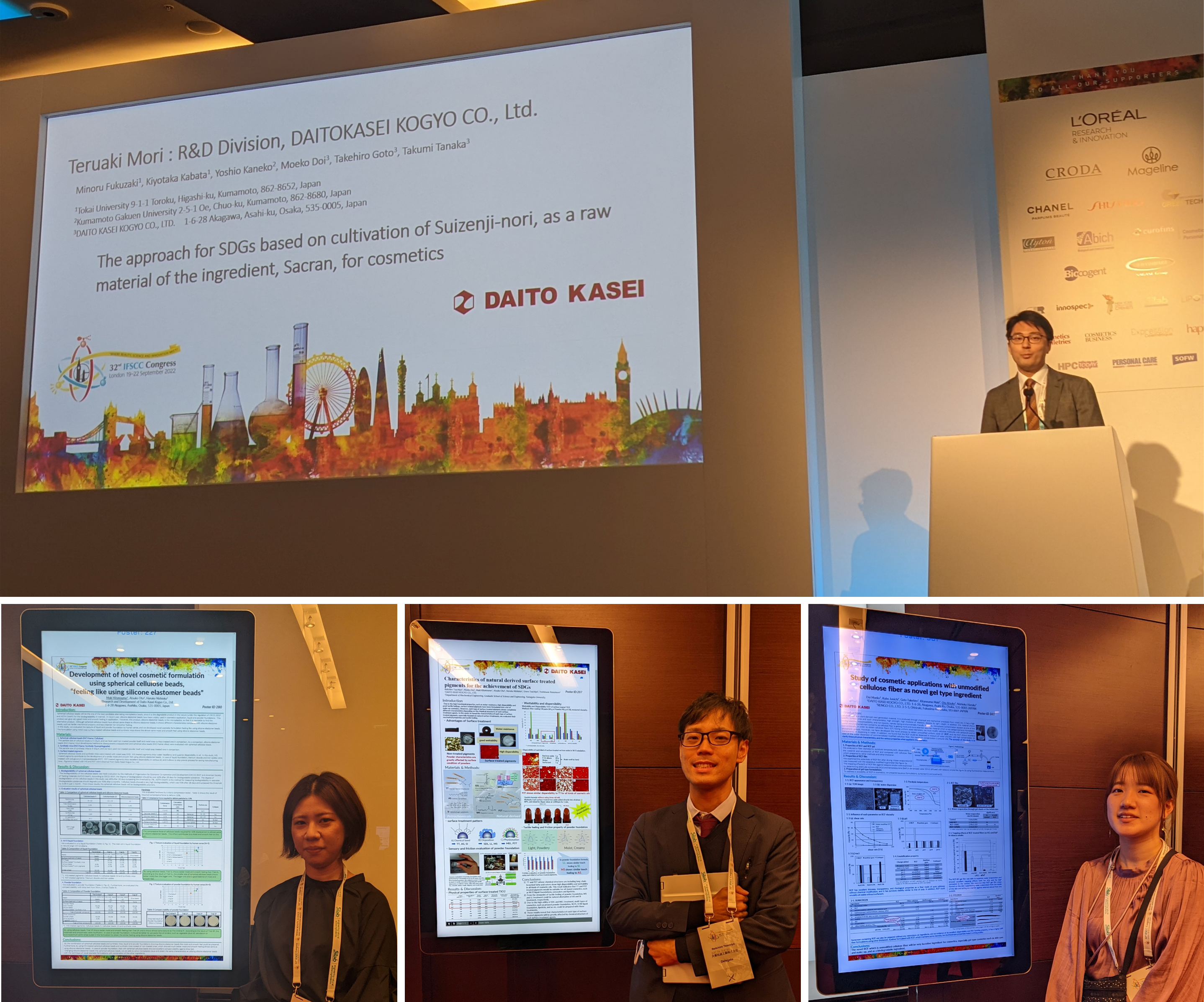 ●Podium presentation
- The approach for SDGs based on cultivation of Suizenji-nori, as a raw material of the ingredient, Sacran for cosmetics
●Poster presentation
- Development of novel cosmetic formulation using spherical cellulose beads, "feeling like using silicone elastomer beads"
- Characteristics of natural derived surface treated pigments for the achievement of SDGs
●Poster presentation – joint development with Rengo
- Study of cosmetic applications with unmodified cellulose nanofiber as novel gel type ingredient
For summary of each study, please click here.
ARCHIVE
2023
2022
2021
2020
2019
2018
2017
2016