IFSCC2022
2022.10.13
We presented our development at 32nd IFSCC Congress held in London on September 19-22, 2022. Thank you very much for listening to our presentation.
We felt very much that customers concern a lot for environment. It would be very appreciated if our development focusing on SDGs will help your cosmetics development.
If you have any questions or require samples, please feel free to contact us.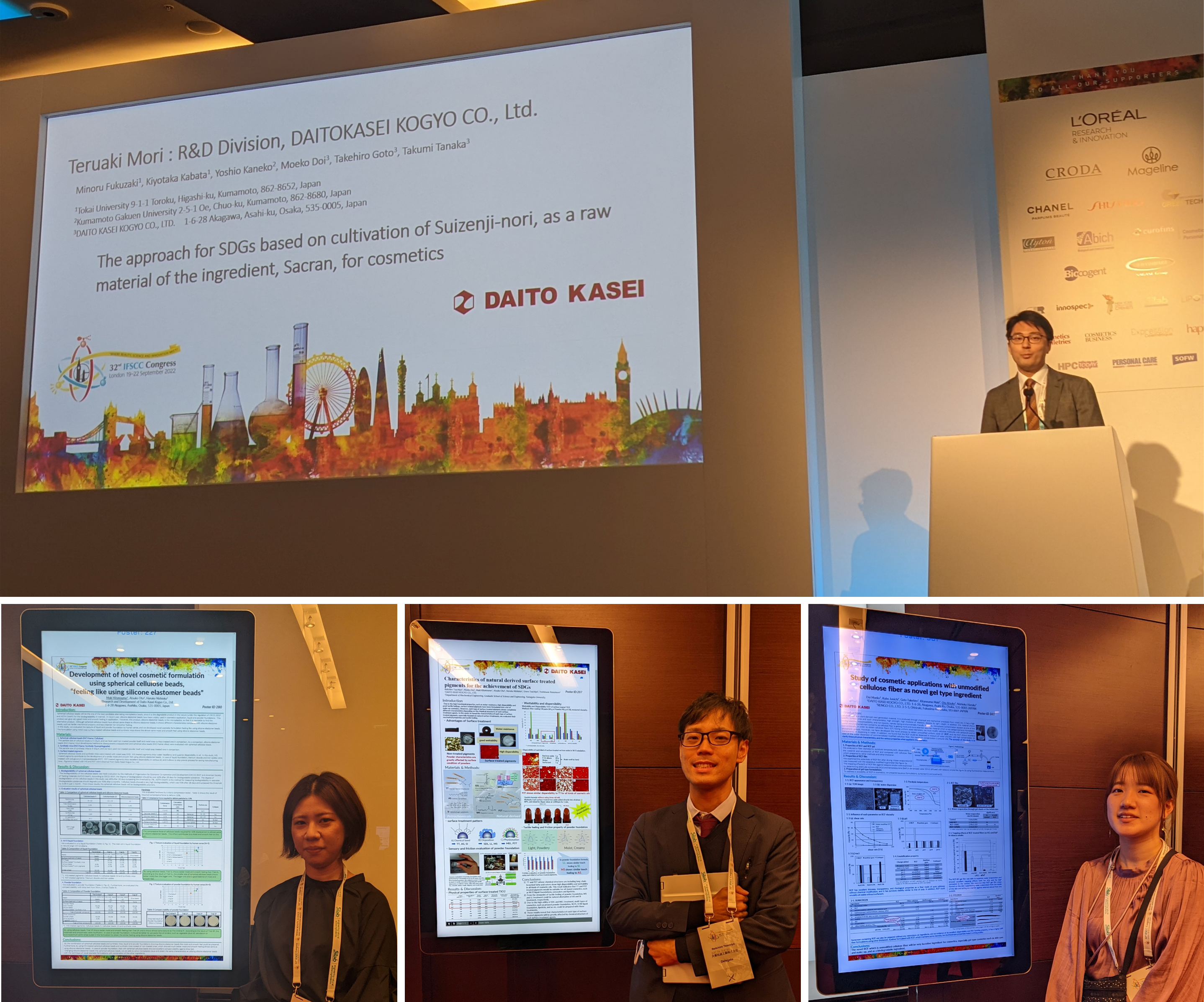 ARCHIVE
2022
2021
2020
2019
2018
2017
2016