Happiness, Awe and Surprise
Challenge Globally - As "Powder" Specialist and "Cosmetic Raw Material" Expert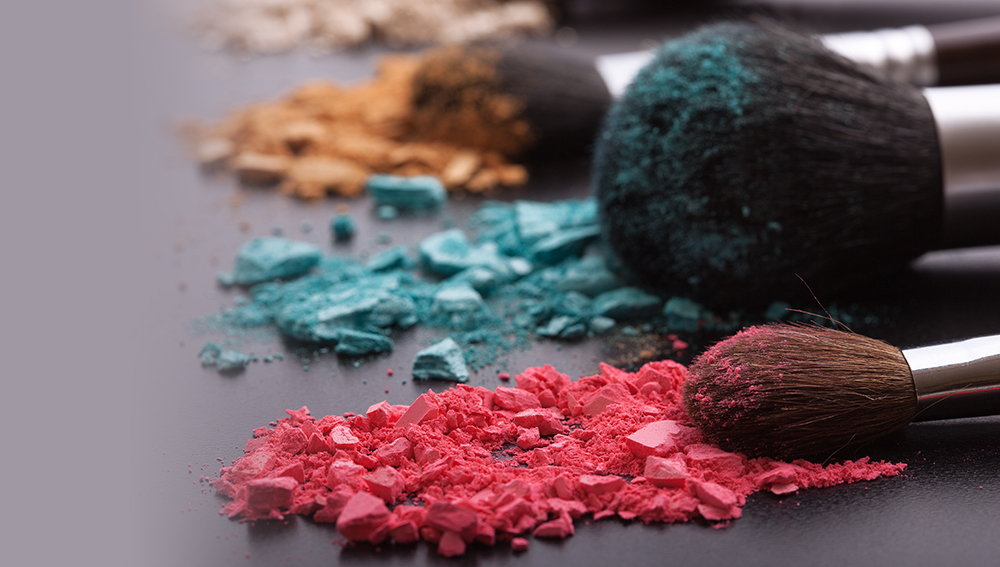 Chemical Division
The Synthetic Materials Division, which develops, manufactures and markets ingredients for cosmetics, is the core of our corporation. In addition to surface treatments for powders (coating the surface of powders with other materials and adding effectiveness to the original powder) and hybrid processed goods that combine different varieties of powders to bring about new properties used in foundations, sun screens and many other products, this division independently develops, manufactures and markets new powders to the world.
This division is also responsible for creating ingredients enabling the most effective use of powders, such as those that disperse powders in oil and water, film formers and short fibers essential for mascara and eyeliners, and sacran, an active ingredient in extracting aphanothece sacrum.
The Synthetic Materials Division develops its own materials, immediately applies them to our cosmetic products and then evaluates them. As a result, we are able to communicate directly with our clients at cosmetic companies. This not only saves time for our clients, but also allows us to make quick adjustments.