Happy to share with you
InnovationApplicationCommunication
Challenge Globally - As "Powder" Specialist and "Cosmetic Raw Material" Expert
Together with Customers - Daito 3 systems create the new future.
Together with Customers - Daito 3 systems create the new future.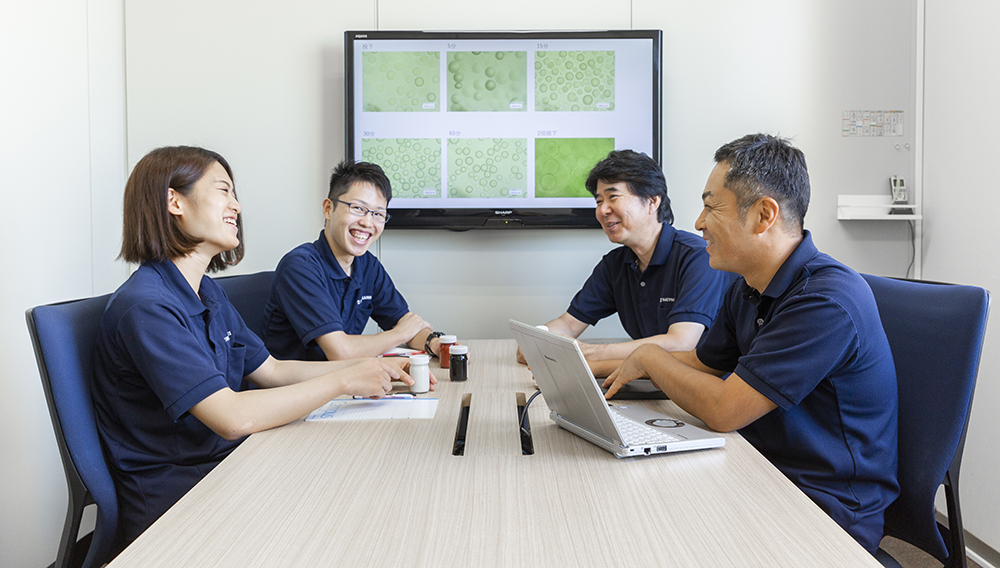 Research & Development Group (Basic Development)
We are totally committed to making things.
Although research and development often creates things that don't result in actual products these days, we believe that by possessing as much technology as possible, there will be a day when we can definitely use this accumulated know how to meet the varied needs of our customers. We consider this to be true technical strength.
Moreover, our responsibility as developers consists of identifying what physical and chemical characteristics the developed products we create for everyone possess, accurately confirming them and investing them generously into all sorts of cutting edge analytical instruments.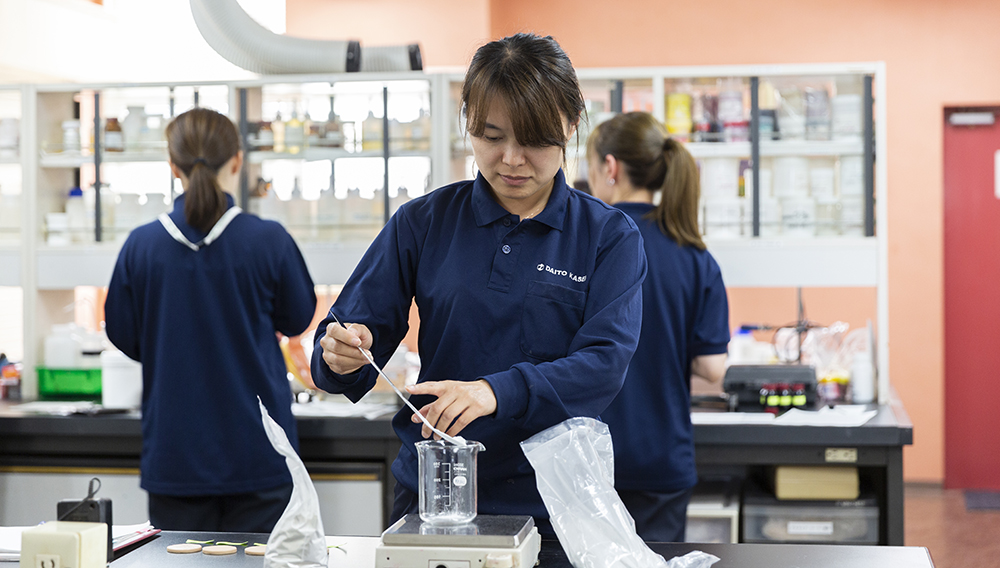 Application Development Group (Practical Development)
We personally conduct trials on cosmetics that include materials we have developed by actually applying them on our own skin to verify if they have the desired results. Also, an extremely important part of our work is finding the most suitable usages for our materials and evaluating the stability of trial products over time and in harsh environmental conditions.
As a result, we please our customers by reducing the evaluation time and taking new products from the planning to marketable merchandise phrases in a short period of time, since we are able to show customers the actual trial product, explain how it was compounded and propose its components with confidence.
In the future, we believe an important facet of the Application Development Group is to ask Research & Development Group to develop new materials with specific properties.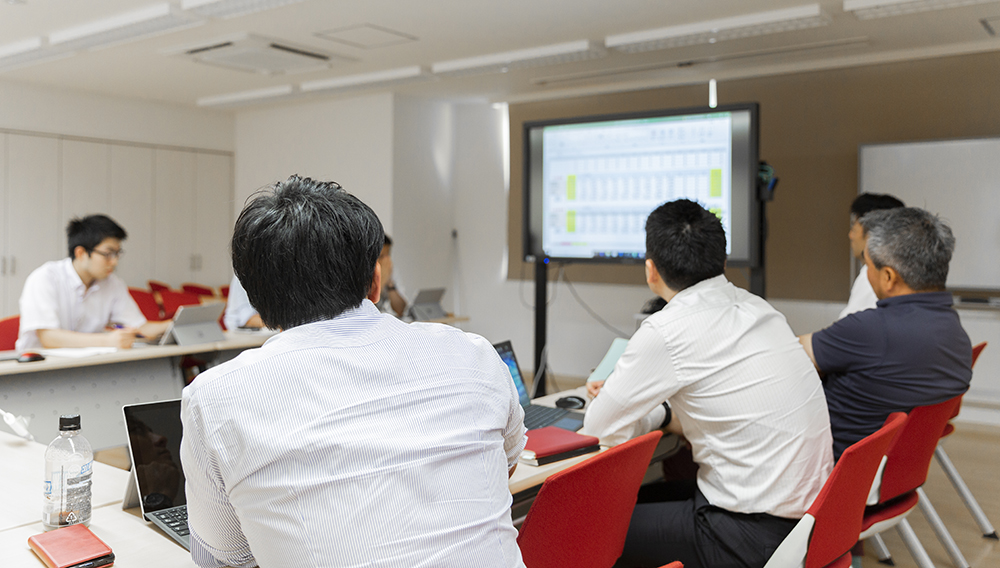 Sales Group
The Sales Group is the visage of Daito Kasei. In other words, it is the actual starting line where we are able to first gain the trust of customers and co-workers with Daito Kasei's corporate philosophy of sincerity, modesty and challenge as our foundation.
Once we get started, we believe our role and mission is to be as sensitive as possible and to continually work on daily basis to increase our ability to sense customer needs. The reason why is many ideas and hints are hidden in the conversations we have with our customers. If we are not sensitive enough, we unfortunately will not realize them in spite of their proximity.
Our goal is always to be in demand by customers around the world, and as a result of answering their needs in all sincerity we can share in everyone's radiating smiles and happiness.