Seminar at the Cellulose Society of Japan about SACRAN
2021.10.26
On 26th November 2021, the Celllose Society of Japan will host a seminar on the theme "Potential functions and applicability of plant polysaccharide ingredients".
DAITO KASEI KOGYO Co., Ltd. executive director Mr. Tanaka will make a presentation entitled "Cosmetic application of polysaccharide (SACRAN) extracted from Suizenjinori algae endemic to Kumaoto prefecture in Japan. The semina will be hosted by , and the presentation will be conducted in Japanese either locally at distance.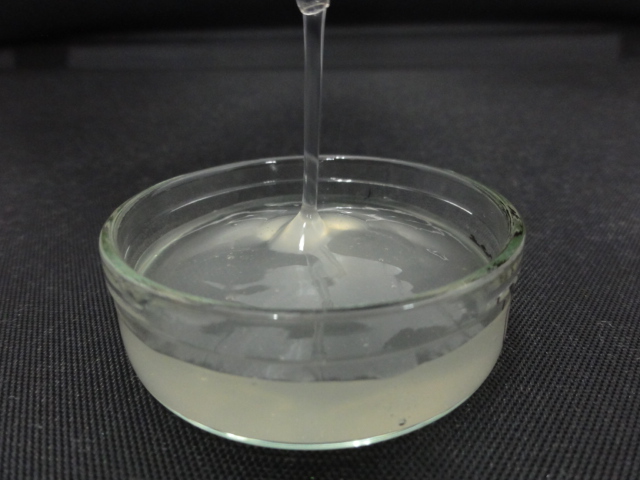 An aqueous solution of SACRAN↑
■Event details
Date : Friday 26th November 2021
Time : 15:25 ~16:05
Place : Kumamoto Industrial Research Institue (30 participants max.) or online via ZOOM.
Application deadline : Friday 19th November 2021. Click on this link (in Japanese)
For information about SACRAN and details about this product please contact us directly (in English, Japanese or French) via our contact form.
ARCHIVE
2023
2022
2021
2020
2019
2018
2017
2016