Partnerships between Industry and Academia
At Daito Kasei, we engage with university laboratories in pursuing joint research projects and have produced a variety of results through these efforts. Since 1985, we have continued to carry out these activities and are constantly working to support the next generation of researchers. Below is a selection of these projects.
| Research Topic | Joint Research Institute |
| --- | --- |
| Confirmation of the Effects of Sacran on the Skin | Kumamoto University Faculty of Pharmaceutical Studies, Faculty of Medicine |
| Surface Modification of Spherical Cellulose Powder | Kumamoto Industrial Research Institute |
| Form Control for UV-absorbing Cerium Oxide Nanopowders | Tohoku University |
| Application of Polylactic Acid Powder in Cosmetics | Japan Advanced Institute of Science and Technology |
| Development of Spherical Sponge-type Silicone Powder | Kyoto University |
Children in the Community
Every year we at Daito Kasei donate to the Red Feather Community Chest and local communities as part of our continued support for the children who will lead the next generation. In 2016, we were recognized by the Central Community Chest of Japan and received an award for our long record of achievements.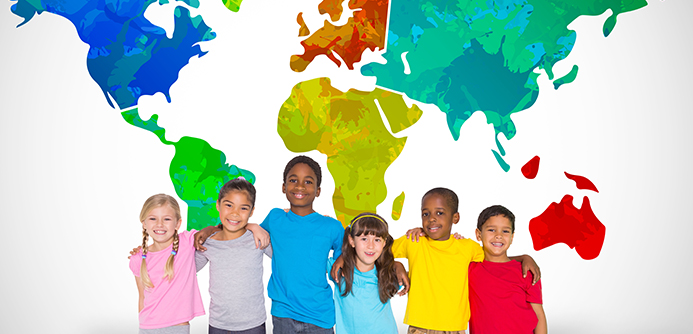 People of the World
At Daito Kasei Europe in France, we participate in activities in various communities such as a charity marathon for the eradication of childhood brain tumors and the purchasing of crafts in support of eliminating HIV/AIDS.
Handmade Crafts from HIV/AIDS Patients(CAMILLIAN SOCIAL CENTER)
In 2016, Daito Kasei Europe included a handmade butterfly magnet with their New Years' greeting cards. These crafts were made by adult HIV/AIDS patients living in the Camillian Social Center, a charitable institution established in Rayong, Thailand in 1995.
This center provides shelter and care to homeless, poor, and outcast individuals suffering from HIV/AIDS, in hopes of creating their own independent community.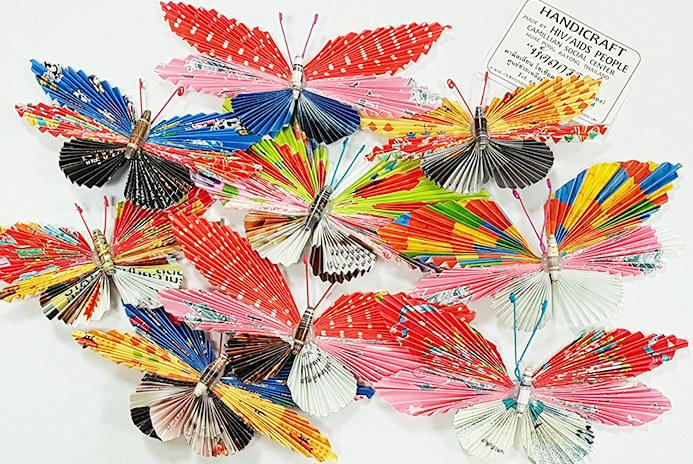 Participation in a Charity Marathon
■ Lisa forever
8 employees of Daito Kasei Europe participated in the 1st Lisa Forever event held to promote the eradication of childhood brain tumors.
■ La Parisienne
10 employees from Daito Kasei Europe participated in the 19th La Parisienne event for supporting women battling breast cancer. This race is open only to women and is set on Paris's most beautiful avenue. For this year's event at Champs de Mars, 40,000 women joined in a 6.7km run. 985,000 Euros were raised from participating runners, corporations, supporters, and promoters, and in 11 years 25 projects have been funded using money received from this event.
While modest, these are the types of activities we hope to continue carrying out at Daito Kasei.